Winter Stiftung - cultural partner of Art Thessaloniki
In Thessaloniki, capital of Northern Greece, the international art fair will be realised for the second time.

Last year, works by the conceptual artist and photographer Heinz-Günter Mebusch were shown in cooperation with East-German Art project OSTRALE. In 2017 an icon of the Fluxus-movement: Wolf Vostell will be honoured with a museum show. His art has long been appreciated in Greece since its beginning.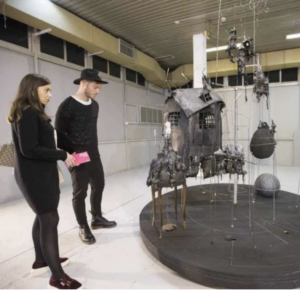 Art Thessaloniki has started not only as a global art market place, but also as a mediator between north-south differences and especially between Europe and the oriental cultures.
Helexpo Thessalonik I Tsatsis Projectsi, exhibition grounds
23.11. - 26.11.2017