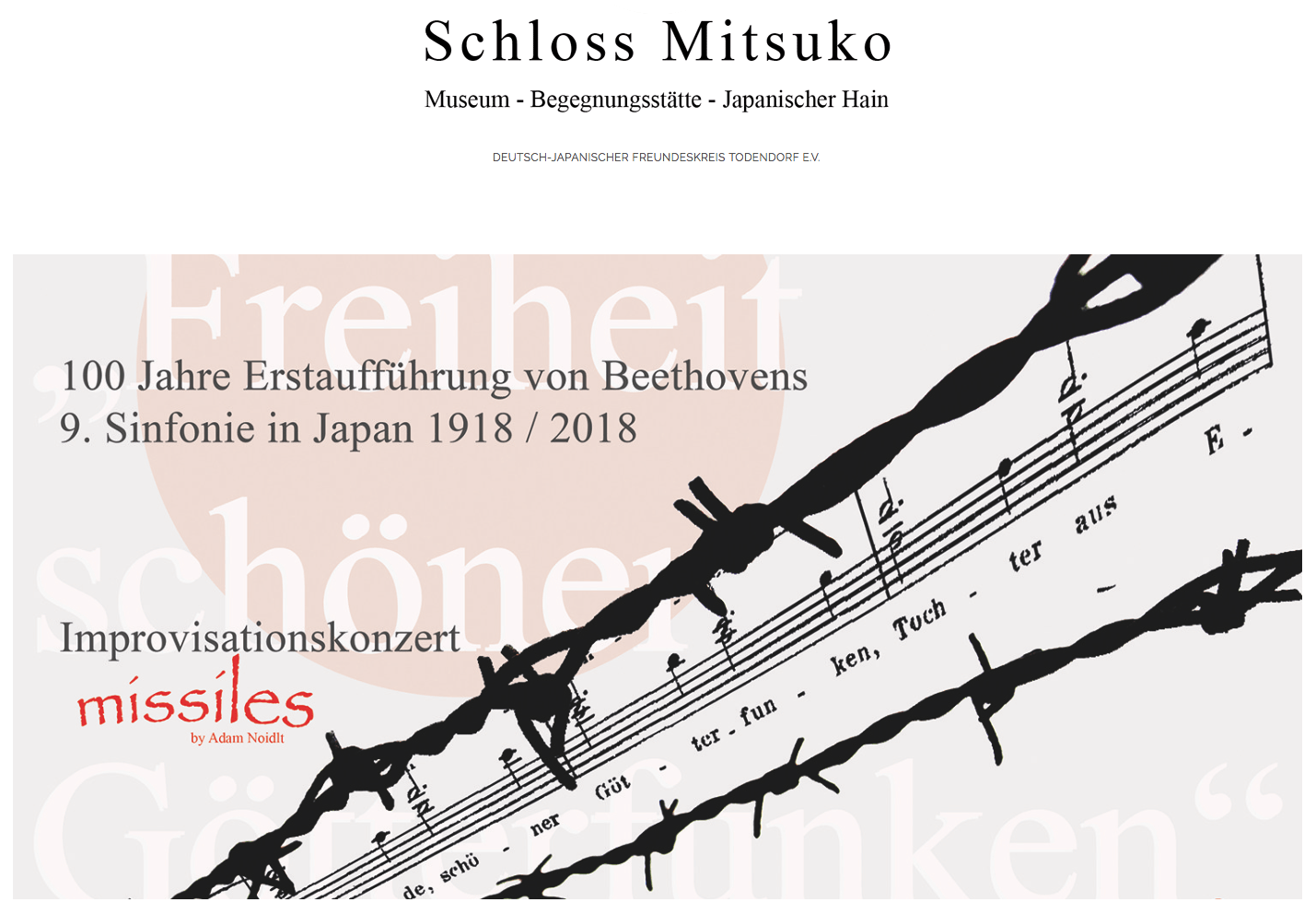 Mitsuko Castle: ADAM NOIDLT Missiles improvisation concert of Beethoven's 9th sympfony
DAIKU - 100 years premiere of Beethoven's 9th Symphony in Japan
To commemorate the 100th anniversary of the first performance of Beethoven's 9th Symphony at Bando Prisoner Camp in Japan by German soldiers, an improvisation concert by the German avant-garde group ADAM NOIDLT MISSILES with Michael "Mike" Jansen (Peter Padlt) and Andreas Brüning will be held in Museum Mitsuko, Teterow, Mecklenburg-BVorpommern, Germany. The ensemble ADAM NOIDLT MISSILES has already appeared at documenta 8 and 11 and in many European museums (among them most recently Ludwig Forum, Lehmbruck Museum).
The concert, titled "Daiku - the joy of liberty", was included in the official events of the Embassy and the Ministry of Foreign Affairs of Japan and is absolutely unique in its kind.
Mitsuko Castle is a museum and place of Japanese culture and contemporary art. Behind the castle and next to the building is the "Japanese grove" (nihon no mori = holy grove of Japan). In it, the vegetation of Mecklenburg Switzerland merges with Japanese plants.
The concert will take place on 3 October 2018, from 10:00.