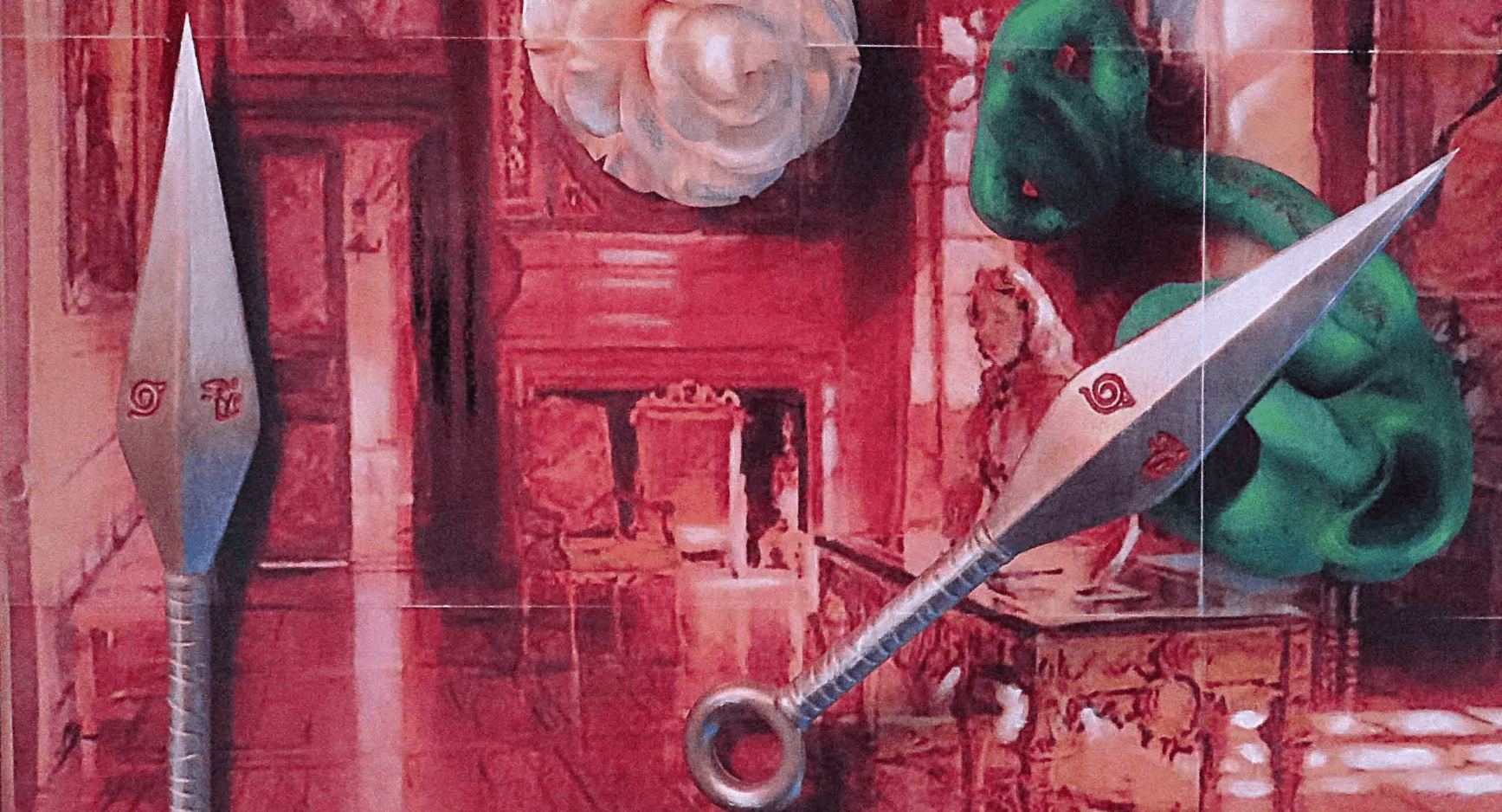 Heinz Zolper: Kain - work series
In the unprecedented publication "The Principle of Evil", the author Orestis Safiriou and the painter Heinz Zolper explore the question about the roots of the evil and what meaning we can attach to it. This book is based on a common idea of both dating back to discussions started in the 1980s. The publication was made possible by the updated reedition of texts by the author, which have been preserved in the Artforum Archive since the end of the 1990s. The artist Heinz Zolper continued to contribute to the topic with almost large-scale works. The main focus is on the question why the evil and especially the evil are dynamized forces, while the good seem to remain in a static position. Both pursue this question of the principle of evil in different ways and provide intellectual and emotional insights into a system to which we can not escape - neither as an individual or as society. In that spoint, they encourage us to take a position. They raise questions that not only put our personal lives to the test, but also stimulate reflection on the far-reaching decisions in politics, business and society and their benefits for man and nature.
The book is published on occasion of the 70.Birthday of Heinz Zolper in a limited edition together with an attached graphic. Heinz Zolper, loner and artistic partner of such different personalities as Milva, Udo Kier, Mae West, Russ Meyer, Rainer Fassender or Andy Warhol, is an important figurative painter and crossover artist of his generation. Typical of the art of Zolper is a high philosophical claim and stylistically a mixture of different motifs with humoristic elements and historical references. The monograph "Zolper - Paintings I Paintings", based on texts of the same author, has already appeared on the occasion of this year's anniversary. Both publications have been published by ArtForum Editions, which also is responsible for the artist's graphic work body. Both publications are supported by Winter Foundation.