ART AND CULTURE AGAINST HATE, FOR RECONCILIATION
Against the spread of hate
Hate can release energy and create a great negative identity. But this feeling never creates anything without destroying at the same time. One of the great tasks of art and culture is to give people the opportunity for self-reflection and to pay attention to foreigners. This is only possible through the freedom of the arts and this should not be underestimated. Art and culture are not just an end in themselves, but an offer and thus an opportunity for all people to find each other and to discover commonalities.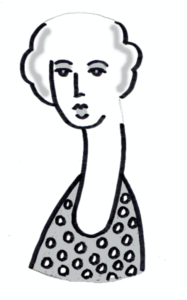 Powerlessness can create hate
Hate is the opposite of love, it not only rejects a person, but also wants to harm them. It arises, for example, from envy, jealousy or spurned love. But it is more than contempt, because in many cases it also increases the self-esteem of the hater. In this sense it can be the result of a deep emotional or a painful situation, if one is powerless and if one believes that there will be no change on one's own strength.
Lack of joy
A lack of joy in life, in the individual situation, is an essential basic component of hate, but it does not lead to an automatism. Rather, it can open up three ways: be an occasion for a new beginning and self-reflection, lead straight into depression or develop hate as an outlet. No one is immune from it. However, everyone should learn to become aware and to deal with their feelings and to find solutions to problems.
Aggression as the engine of hate
Hate is primarily understood as a character trait. A (re) action of hatred is therefore an expression of a large, often unrecognized potential for aggression, an inherent hate that has already grown. Therefore, hate does not arise at some point, but develops very early, often from the experience of injustice. The feeling of not being loved, however, needs a ray of light through support, through solidarity. Where this does not happen, it can become contempt for people who are viewed as potential opponents or even only for people who, due to their suspected weakness, are seen as the punching ball of their own aggressions.
Hate as an outlet for dissatisfaction
In such a case a person can display a special kind of satisfaction and fun when he hates what is lacking in reactive hate. To understand this, it might help to refer to the phenomenon that malicious joy is often stronger than the feeling of joy. The main difference to reactive hate is the causal willingness to hate and thus relativize or exaggerate one's own situation. This kind of hate actually requires enemy images, which only end in outbursts of hatred.
Both images of the enemy and occasions can be surprisingly interchangeable. In addition to an already aggressive character trait, the cause is a lack of or incorrect knowledge of one's own situation and other people and contexts. In hate, one's own inability is not compensated for by thinking and learning, but exclusively by an - often interchangeable - aggressive attitude.
Unequal treatment drives hate
The reactive hatred is related to a certain event or the negative action of one or many other people, which is perceived as harmful. He has a reason in the perception of a perceived unequal treatment. Without this precondition, it usually does not arise. In the case of reactive hate, it is the situation that creates the hatred; in the case of character-based hatred, on the other hand, a non-activated hostility is updated by the situation.
Activating character-related hatred in a group or even across society in entire sections of the population can lead to a highly explosive chain reaction. Often very different, even opposing individuals or groups can unite in this way, only to face a common fine picture.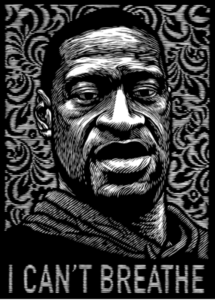 Racism a human problem
A special form of hate is developed in racism. It is not directed against personal injuries, not against political convictions - just a different skin colour or a supposedly different ethnicity or descent are sufficient. The hater wants to be in the position of "true" and thus privileged human lineage, the object of hate is captured solely through exclusion. Of course, ignorance of the "other", oppositions and sexual envy also playing essential roles. In order not to damage one's own "sublime" morality, however, this is ignored. Anyone can become a victim of racism if they get into a xenophobic situation. The history of humanity at all times is also a history of racism. Racism has to be differentiated from cultural or religious intolerance, but they provide a breeding ground for this. The invention of human races forms the more modern, pseudoscientific, but actually criminal basis for humiliating and marginalizing people solely on the basis of their ancestry. The Holocaust is arguably the most horrific result of such a development. But even anti-Semitism was not able to help enlightenment and turn away through the glaring light of the millions of murdered people. People look for a scapegoat for what they dislike, for what they cannot explain and for their inadequacies. Apartheid systems and the never-ending social exclusion and criminalization of people of colour take place on the same battlefield. "I can't breath", the so often repeated shattering cry for help from Tod Floyd was accordingly not only his personal pleading, but at the same time a cry for help from all oppressed coloured people and beyond, all oppressed and disregarded people as well.
No justice, no peace
Stop Asian Hate! Racism against Asians has also increased so much recently that artists, among others, are actively resisting it. Even in the 21st century, the phenomenon is omnipresent and among us. A group of deaf (!) creative people has teamed up for an international initiative and uses American sign language for this. The artist Christine Sun Kim, born in California, daughter of Korean emigrants, has lived in Berlin for years. For a good cause you can buy limited edition shirts with the hand signals for "Stop Asian Hate". The proceeds will be split between the Asian Americans and Pacific Islanders Community Fund and Stop #AAPIHATE with Asian Signers.
Reconciliation of Values
Of course, art and culture cannot decisively combat hatred, but they can help to heal people and societies
The Reconciliation of Values ​​project is cross-societal and open to everyone who is ready to rethink their ideas and those of others. Reconciliation of values ​​is not looking for what separates, but what connects. To do this, we need to get to know more about ourselves and about others. Respect and love are the basic foundations of this project with which all people are addressed. To do this, we need to put a stop to hatred - at every point and immediately.
Treat your fellow human beings with respect and don't just let your feelings guide you. You cannot control another person or their behavior, but you can control your own. And this can be the first step towards peaceful coexistence. Of course we cannot and should not accept everything. But we should treat each other politely so that we can get to know each other better.
An open society needs social interaction, but also rules. You can't demand love, but respect can. And hate? It can and must be named, confronted with its anti-social consequences - and perhaps with legal consistency, with pedagogical dedication and with the opening up of knowledge and participation, it can at least be contained and transformed into something constructive. But that also required more than warm words, but the relentless willingness and opportunity for social participation and responsibility.
LAS I Peter Merten