A solo exhibition is dedicated to Prof. Peter Jacobi, sculptor and conceptual photo artist, at MNAC Bucharest. At the end of his world career, the retrospective exhibition, which also contains new sculptures and photographic works, represents a renewed appreciation of one of the most important Romanian-German artists of our time. His famous memorial for the victims of the Holocaust in Romania in Bucharest (2009) commemorates the victims of the fascist Romanian regime under Ion Antonescu.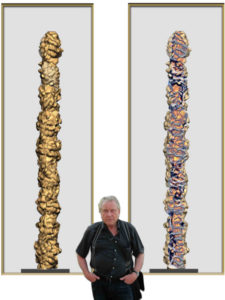 The exhibition is given ample space on the third floor of the former presidential palace, the largest building in the world. There is ample space for visitors on the huge areas, which is very important in times of Corona. Due to the pandemic, the number of visitors is likely to be smaller, but the Museum of Modern Contemporary Art (MNAC) has planned to present individual works or groups of works on the museum's website or on Facebook.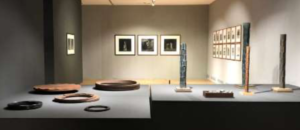 Peter Jacobi (* 1935) has created an impressive and multifaceted work in over 60 years that addresses fundamental questions of time, transience and memory in sculptures and photographic works. His works can be found in museums and public institutions in many countries.
You can also find more information about Peter Jacobi on our partner site: Global Galleries.
PETER JACOBI
MUZEUL NATIONAL DE ARTA CONTEMPORANA, MNAC
Bucharest, Romania
December 11, 2020 - March 28, 2021